Working Out
I know I worked out hard at the gym when I'm brought to the brink of tears, while struggling to get my sports bra off…
1 tag
I give up...
The scale has been stuck at the same number for the past month. I never thought I would, or could, say this but I give up. Despite measuring my organic blueberries, walking 45 mins a day, and working with a trainer twice a week, the scale has not moved. I am toning, feeling muscles I forgot I had, sleeping like I mean it, and wearing clothes out of my own closet, that a two sizes smaller. I...
How to support a friend...
You may be full of love and have the absolute best of intentions in your heart but: If a friend tells you they haven't had a drink in over a year, do not insist they have one anyway, because you never thought they had a problem with alcohol… or they may feel you are trying to sabotage them. If a friend tells you they changed their eating habits and have lost over 30 pounds, do not...
America →
The wonderful sense of belonging one feels when, despite being born in NYC from parents of a US territory, you are reminded that your Canadian friend is considered more American, because of your skin colors…
On dating...
A man I met while I told dick jokes on stage was utterly appalled by my unladylike language off stage. Needless to say, I am no longer dating that mother fucker.
It gets better...
To fight my debilitating depression, I have to talk myself up to myself, until I actually believe the hype. Then, when I get too cocky, I have to tell myself to settle the fuck down, because while I do deserve be in a good place, despite of all the shit going on around me, if I was really all that, I wouldn't have to have these ridiculous conversations with myself to get out of bed, now that...
Old friends...
Run in with someone I haven't seen in over 20 years.  Him: Wow! You haven't changed a bit.  Me: Shut up! You're a fucking liar.  Him: See what I mean…
Stupid things people say to their sober friends...
After refusing a glass of champagne, a friend told me it was bad luck to toast with water. So if the marriage doesn't work out its my fault for not drinking? What a relief! I was afraid it would be because I made out with the bride during the bachelorette party. 
My Translation of Jodie Foster's Acceptance Speech...
Here is my translation of Jodie Foster's acceptance speech of the Cecil B. DeMille award at Sunday night's Golden Globes: Really? You're giving me the Cecil B. DeMille award? Isn't that the part of the show were we usually honor those in the business we assumed were dead? I'm only 50 people! Oh wait, that's right, those are 50 'women' years. I forget...
We Are Woman, DC Rally-August 18, 2012 →
On August 18, 2012, Americans gathered on the West Lawn of the US Capitol Building. They were there to peacefully protest the recent attacks via proposed legislations against women.
Injustice makes me angry. Anger makes me withdraw. Withdrawal makes me lonely. Loneliness makes me reach out. Reaching out makes me grateful. Gratitude makes me peaceful. And, in peace I fight injustice.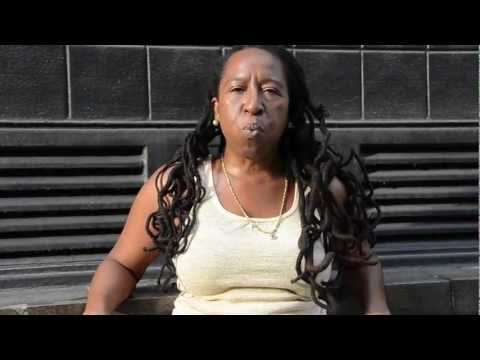 1 tag
I'm Emmy, fly me...
In 1971, 8 year old me flew on a plane for the very first time. Everyone dressed up to travel back then, and my family was no exception. Preparations started weeks before our flight was scheduled to leave. Luggage borrowed, wardrobe chosen, new underwear shopped for, laundry washed and ironed. The day before our flight was spent at the beauty parlor getting our hair done in a bouffant and sprayed...
You're gonna make it after all...
Like many before me, I enjoyed the experience of a good cocktail. From, enveloping the aroma, taste, and kick. To properly holding the, usually chilled, glass that I would use like a prop to play grownup. I had seasonal favorites such as Margaritas, Mojitos, and white wines in the summer. Martinis, Sangria, and red wines in the winter. Beer, like wearing black, was good anytime of year.  I...
I HEART NY
My love affair with New York began as far back as I can remember. Riding the subway from Manhattan to Brooklyn, to visit family is one of my first, and few happy childhood memories that I have always held on to. I don't remember the part of the journey where we left Paterson, NJ or arrived to, I imagine, Port Authority, before my parents bought their first car. Later when we drove in I would get...
You're just too good to be true...
Of all the relationships I have lost throughout my life, I thought I would miss my relations with God the most. I never prayed. I tried to pray, always starting with the Lords Prayer first, just to get the ball rolling, but it would always turn into internal conversations with God. And, I had these internal conversation constantly. God was my best friend, always there to listen. I spoke to Him...
Don't stand so close to me.
In the time between hitting the snooze button on my alarm clock Friday morning, I had one of those dreams where you think you have gotten out of bed but soon realize you are fortunately still asleep. I probably will not post this but I need to write it out because rarely remember dreams. I don't remember anything of the dream I had the night before, except waking up when my therapist, who suddenly...
Some mornings are darker than night.
Most mornings are easier to get out of bed than others. Using the word "most" in that sentence shows major improvement in my current quality of life. But, after a record breaking number of good days for me, today was hard. Really hard. Turns out what I always called being a home body my therapist calls being a recluse. But, it is safe in my room. It is all I knew growing up within the locked doors...
Racism & A Wax
This week I treated myself to something I have not enjoyed in months, a trip to my favorite nail place for a manicure, pedicure, and bikini wax. The reason I have not been there was not just not because when I'm single I tend to get lax on things like shaving my legs in the winter. It was more because, although this should be a luxury, I had started seeing it as a chore, something that had to be...
The end?
If my life ended at this moment they'd find me in bed, alone. Naked, seeking relief from the heat. Maud Martha lying open on my chest. I had felt the need to read, to hold, an actual book, having missed the feel of paper as I turned the pages.  Laptop to my left where earlier, my fingers had hovered over my keyboard, trembling in anticipation of what demons I would release today. Opened tabs to...
I am my own Valentine.
I just got back from seeing the Broadway production of Wit, with Cynthia Nixon, and instead of pigging out on the dark chocolate hearts I picked up for myself, I was so moved I am forced to write. Which must mean, yes, it was an amazingly production and Ms. Nixon exceeded any preconceived prejudices I may have held from only being familiar with her work as Miranda on Sex and the City.  Once I got...
One moment in time...
I spent most of yesterday in bed. If asked, I would say I'm catching up on sleep, but really, it was one of those it's too damn hard to get out of bed kind of days. They happen much less often lately, so this one was quite unexpected and caught me off guard. I have learned to not beat my self up over it, because that only makes me feel worse. Hey, if it were summer and I could go to the beach, I...
Bi Bi...
Why do people, who feel the need to label everything, have a harder time seeing me as Bisexual than they do Bilingual? If anything, I identify more as the former. It baffles me to think that because I chose my partners based on the person, they present themselves as in the beginning of a relationship, and not by which sexual organs they have in their pants, I am looked at as greedy, or worse,...
Little help…
The fall of 1982 I boarded a plane with my 2 year old son, destined to what would be his new home for the next 7 years. He was going to stay, in what I thought at the time, was a safe place. He would be living my favorite Aunt, and her husband of 25 years, in Puerto Rico. They had a big house, a yard, a dog, and a cat, but no children. My parents had turned their back on me and all I could offer...
Let the music play...
There is still so much I don't yet remember from my childhood. Faces I can not put to people. Places I see in dreams, that feel familiar, but don't know the locations of. Events I have been told I've attended but can't recall. My psyche is now gently doling these as out as I get stronger. But I remember music. I sometimes find singing alone to songs I didn't know I knew. I may not remember the...
I wish I could hole up in my beach house for a...
Okay, maybe I just wanted a hot dog.
I started my first job the summer of my 12th birthday. We lived in the Riverview Towers in Paterson, NJ. It was a low to moderate income public housing complex or as they were later be known as, the projects. We moved there shortly after the construction of these builders were completed and the residents living there at the time consisted mostly of hard working families.  It wasn't until years...
Maybe why hanging is the suicide of choice of my...
I was 9 years old when I first tried to end my short life. It was the night of my sister's 8th birthday party. The daily bullying I endured had become unbearable. From the moment my eyes opened in the morning, to the moment I finally passed out from shear exhaustion at night. Then the recurring nightmares could begin. I lived with a dread and hopelessness that I could never explain. I lived in...
Nooooooo!
There have been some unexpected, and frankly unwanted, side effects to "getting healthy" in therapy. One thing is that this new sense of calm has destroyed my road rage. I use to look forward to yelling and flipping off the asshole, that had the nerve to drive the speed limit, in front of my car when I was running late for work. It got my adrenaline pumping better than 2 cups of dark roast in the...
My 2 Cents... The Brill Scandal
I cannot remember any single event, since I joined Facebook in Aug of 2007 that has stirred the type of reaction caused by the "Eddie Brill Scandal." I only joined FB then because, at the ripe old age of 43, I began what I dreamed would be a career in stand-up comedy. In the years since I have unfriended over 1300 people that I didn't personally know and didn't want to read about where they were...